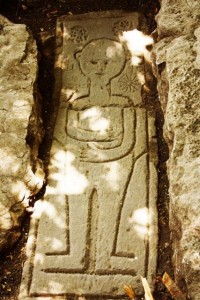 PASADENA, CA — In its 35th year, the Land and Culture Organization (LCO) is returning to Armenia again this summer to continue restoration work on historical Armenian sites.
Last year, over 60 dedicated volunteers from Armenia, Canada, England, France, Nagorno-Karabakh, Syria and the United States came throughout the summer restoring their Armenian legacy. This summer's campaign is gearing up, and volunteers have already submitted applications.
This upcoming summer, LCO campaigns will be conducted at two locations. LCO will be returning to the village of Yeghvard located in the southern Syunik Province on the border of Armenia and the liberated areas surrounding Artsakh. This summer, volunteers will unearth archaeological excavations on the village outskirts. This ancient site was discovered in 2011 and dates from the 1st Century B.C pre-Christian Hellenic period. Last summer, LCO completed the restoration and consecrated the 17th Century Astvatzatzin Church in Yeghvard.
To the north, volunteers will continue work on the fascinating 7th Century Tchitchkhanavank Monastery in the Shirakamut village in the Shirak Region near Spitak. The 2011 group uncovered an ancient fire pit adjacent to the church grounds along with jewelry and artifacts. Construction of Tchitchkhanavank's foundation walls will continue to be rebuilt. This project began in 2008 and will continue for the next few years. Architects, historical experts, skilled craftsmen, and LCO Board Members oversee all restoration projects.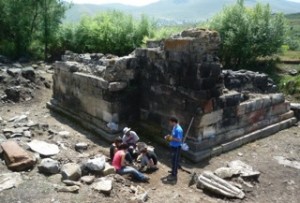 This summer's Land and Culture campaign will be from July 9 until August 3. In addition to the work, volunteers will enjoy weekend excursions throughout Armenia. To participate in this exciting opportunity, applications must be received on-line at www.lcousa.org by May 15.
For over 30 years, LCO has been one of the earliest volunteers groups in Armenia and Karabakh working to restore, renovate, and rejuvenate the historical monuments and sites of our nation. It has performed this mission through its summer campaigns, by volunteers of every age from the Diaspora and Armenia. To help our mission or join in our summer volunteer program, you may reach us at www.lcousa.org.