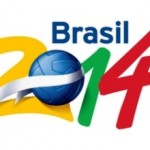 The Preliminary Draw for the 2014 FIFA World Cup Brazil was held in Rio de Janeiro on Sunday. In the European qualifying groupings, Armenia was drawn in Group C with Italy, Denmark, Czech Republic, Bulgaria and Malta.
European qualifying remains the same with eight groups of six and one group of five teams each playing a round robin. The matches will be played from September 7, 2012 through October 15, 2013 and the nine group winners will qualify for the 2014 World Cup. The eight best second-place teams will advance to play in four two-legged playoffs against each other with the winners of those playoffs also qualifying for the World Cup.
Trying to limit political clashes in the 2014 World Cup qualifiers, FIFA has separated Russia-Georgia and Armenia-Azerbaijan in the European draws. The teams were also kept separate in the 2012 European Championship qualifiers.
Armenia and Azerbaijan were drawn together in Euro 2008 qualifying but the matches were never played.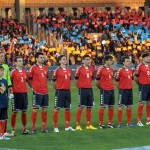 2014 World Cup European qualifying groups.
Group A: Croatia, Serbia, Belgium, Scotland, Former Yugoslav Republic of Macedonia and Wales
Group B: Italy, Denmark, Czech Republic, Bulgaria, Armenia and Malta
Group D: Germany, Sweden, Austria, Ireland, Kazakhstan and Faroe Islands
Group D: the Netherlands, Turkey, Hungary, Romania, Estonia
and Andorra
Group E: Norway, Switzerland, Slovenia, Iceland, Albania and Cyprus
Group F: Portugal, Russia, Israel, Northern Ireland, Azerbaijan and Luxembourg
Group G: Bosnia, Greece, Slovakia, Lithuania, Latvia and Liechtenstein
Group H: England, Montenegro, Ukraine, Poland, Moldova and San Marino
Group I: Spain, France, Belarus, Georgia and Finland