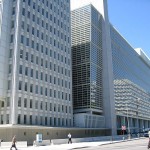 Armenia's business environment still leaves much to be desired despite being more favorable than in most countries of the world, the World Bank said in an annual survey released on Thursday.
The bank's "Doing Business 2011" survey rates 183 economies on nine aspects of government regulation of domestic firms, including investor protection and the ease of starting and closing businesses and registering property.
Armenia is 48th in the rankings topped by Singapore, down from 43rd place it occupied last year. By comparison, neighboring Georgia and Azerbaijan, ranked 12th and 54th respectively.
The report found an improvement in only one research category: Trading across borders. "Armenia made trading across borders easier by introducing self-declaration desks at customs houses and warehouses, improving border operations through investments in new equipment, and introducing a risk management system," it said.
In all other categories, the country's ratings have slightly worsened over the past year. Tax administration remains the Achilles heel of the Armenian business environment. According to the World Bank, only 14 other nations have more cumbersome and complicated tax procedures.
The authors of its survey argued that Armenian businesses have to pay various taxes as many as 50 times a year and spend an average of 581 hours on that, much more than companies in developed Western countries. Still, the country's combined tax rate of about 41 percent is slightly below the Western average.
Armenia continued to score poorly on investor protection and the issuance of government permits for construction. But it again received much higher marks in the business and property registration categories.
The survey said it takes 15 days to start up a business there. The average business registration period in the developed world is about 14 days. Also, Armenia ranked 5th in the world in terms of the simplicity of legal procedures for registering property.
In a separate statement, the World Bank stressed that its survey does not assess all aspects of business regulation around the world. "For example, it does not measure security, macroeconomic stability, corruption, skill level, or the strength of financial systems," it said.
Nor does it gauge the extent of fair business competition in a particular economy. A lack of such competition in Armenia, resulting in the effective monopolization of some lucrative forms of business, is a major source of complaints from local entrepreneurs. That is also widely seen as a serious hurdle to the country's economic development.
The World Bank and the International Monetary Fund have long been pressing the Armenian authorities to improve the investment climate and tackle government corruption. A high-level IMF mission called for "bolder and deeper reforms" in that area following a September visit to Yerevan.