PARIS — Minister of Economy Vahan Kerobyan participated in the first France-Armenia economic summit in Paris.
The event provided the Armenian and French businessmen with an opportunity to learn about each other's activities and products and establish new business ties.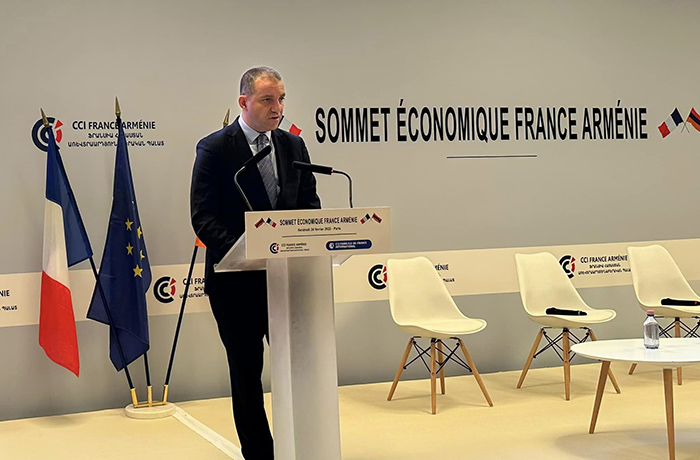 Within the framework of the summit, Minister Kerobyan also participated in a round table discussion dedicated to high technologies, as well as sustainable and green economy (renewable energy, waste management, agriculture and tourism).
Other participants included Anne Louyot, ambassador of France to Armenia, Hasmik Tolmadjian Ambassador of Armenia to France, and François-Xavier Bellamy European Member of Parliament.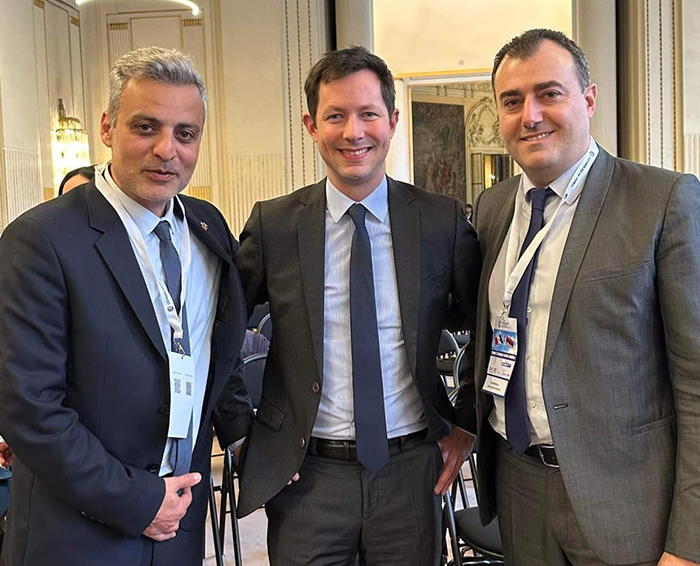 The Economic Summit was organized by the Chamber of Commerce and Industry France Armenia in partnership with the CCI Paris Ile-de-France.
More than 300 participants attended the roundtables.