YEREVAN — Armenia has sent trucks with humanitarian aid to Turkey through a border crossing opened for the first time in 35 years on Saturday,  after a massive earthquake hit the region, the spokesperson of the Armenian Foreign Ministry Vahan Hunanyan informed.
"Today Armenia has sent humanitarian aid to Turkey. Trucks with humanitarian aid have crossed the Margara bridge on the border and are on their way to the earthquake-stricken region", Hunanyan wrote on Twitter.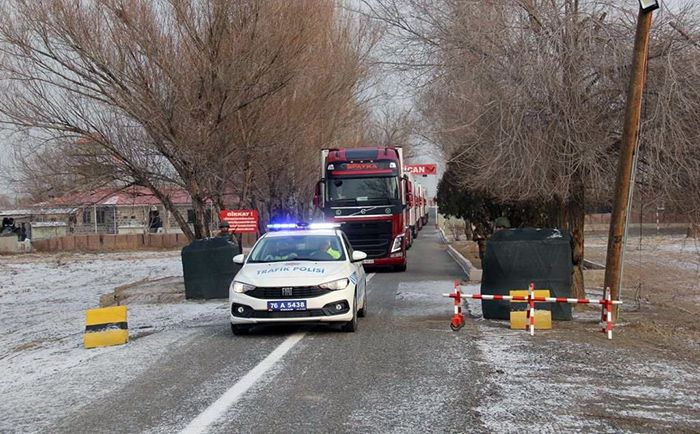 Turkish State news agency Anadolu said this was the first time the crossing had opened since 1988, when Turkey sent aid to Armenia after the country was hit by an earthquake that killed between 25,000 to 30,000.
The special representative of Turkey on normalization of relations with Armenia Serdar Kiliç expressed his gratitude for the humanitarian aid sent from Armenia to the Turkish disaster zone.
Kilic in his "Twitter" page, particularly thanked the Deputy Foreign Minister of Armenia Vahan Kostanyan and the special representative of Armenia on normalization of relations with Turkey Ruben Rubinyan.
" Thank you dear Vahan Kostanyan, thank you dear Ruben Rubinyan for your kind efforts to make this happen. I will always remember the generous aid sent by the people of Armenia to help alleviate the sufferings of our people in the earthquake struck region in Turkey", Kiliç wrote.
He noted that in addition to rescuers and technical support, Armenia sent 100 tons of food, water, medicines and other essential items by 5 trucks.