Azerbaijan Admits Downing the Russian Helicopter
MOSCOW, (TASS) — A Russian Mi-24 helicopter was shot down from a portable anti-aircraft missile system (MANPADS) over Armenia near the border with Azerbaijan, two crew members were killed and another was wounded. This was reported on Monday by the Russian Ministry of Defense.
"On November 9, at about 17:30 Moscow time, while escorting a convoy of the 102nd Russian military base through the territory of the Republic of Armenia in the air space near the Armenian settlement of Yeraskh near the border of the Nakhichevan Autonomous Republic (Republic of Azerbaijan), the Russian Mi-24 helicopter was subjected to fire from the ground from MANPADS. As a result of the missile hit, the helicopter lost control and fell in a mountainous area on the territory of Armenia," the Russian military department reported.
"Two crew members were killed, one was evacuated with moderate injuries to the home base," the Defense Ministry added.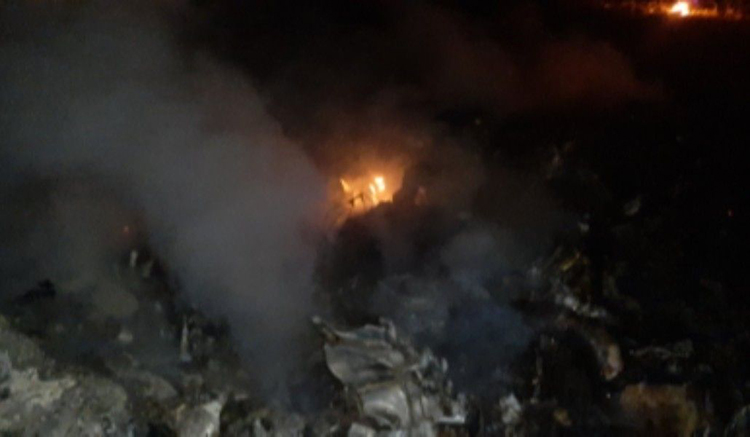 As specified in the ministry statement, the command of the 102nd Russian military base is investigating who exactly shot down the helicopter. The Mi-24 was shot down in the air over the territory of Armenia outside the combat zone, the RF Ministry of Defense said.
Earlier, the Ministry of Emergency Situations of Armenia reported that a Russian helicopter crashed in the mountains near the village of Yeraskh near the border with Azerbaijan.
Later in the day, Azerbaijani Foreign Ministry issued a statement, saying that the downing of the Russian Mi-24 helicopter near Armenia's border with the Azerbaijani exclave of Nakhijevan was "by mistake" and was conditioned by the ongoing clashes with Armenian forces in Nagorno-Karabakh.
Azerbaijan has apologized to Russia over what it described as a "tragic accident" and added that it was prepared to pay compensation.