YEREVAN — A team of French medics has arrived in Armenia to help Armenian colleagues increasingly struggling to cope with the coronavirus crisis. According to French Ambassador Jonathan Lacote, the seven doctors will stay in Armenia for 10 days.
Doctors of Yerevan's St. Gregory the Illuminator hospital are already actively cooperating with the French. Spokesperson of the medical center Tsovinar Khachatryan told Armenpress that the Armenian and French doctors conducted a joint visit to get acquainted with the treatment process of coronavirus infected patients. The French doctors spent the whole day in hospitals. They held discussions with the local specialists on the treatment process of patients who are in serious and critical condition.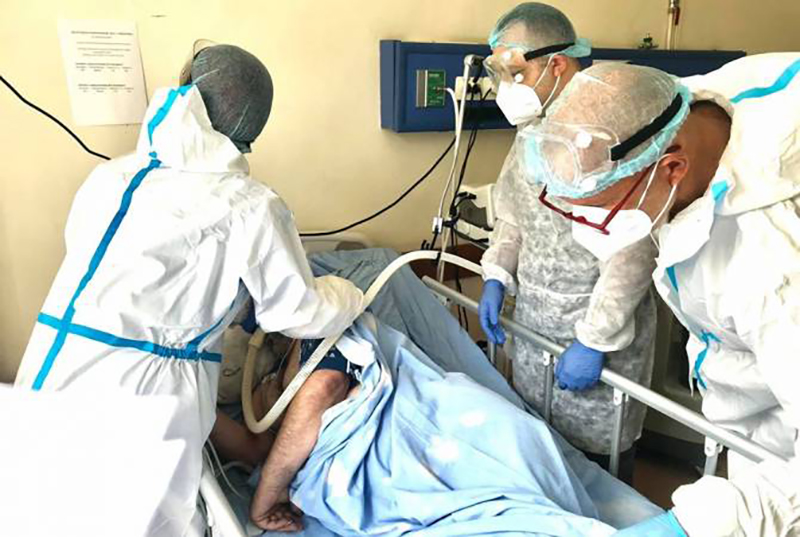 "I want to thank all our partners for organizing their mission," Health Minister Arsen Torosyan said on Monday. "It will be really useful for us."
In a Facebook post, Torosyan also said that the French medics have already "gotten down to work" at the intensive care units of three Yerevan-based hospitals treating COVID-19 patients.
Speaking to reporters on Friday, Torosyan confirmed that a similar medical team from Lithuania will arrive in Armenia in the coming days. The decision to send it was made by the Lithuanian government.
Torosyan revealed that about 50 Russian doctors have also expressed a desire to work at the Armenian hospitals on the front lines of the coronavirus epidemic. He gave no dates for their arrival.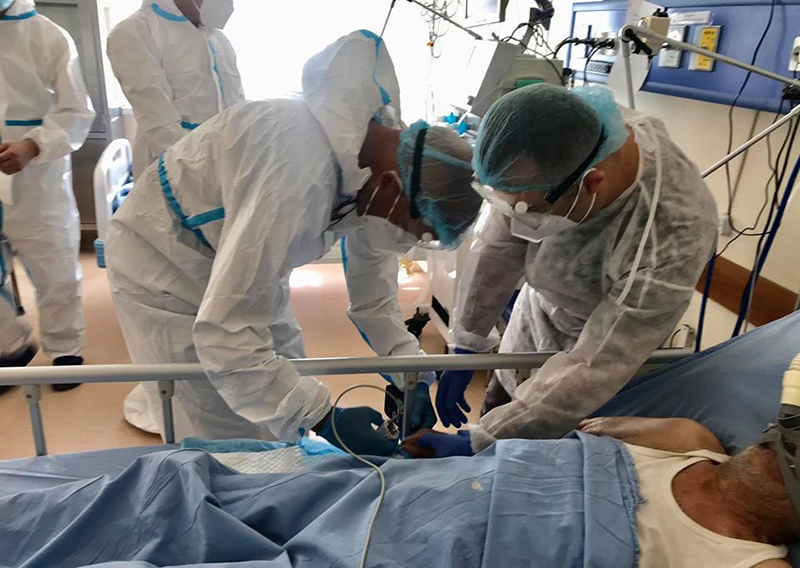 The minister made no mention of similar assistance that was offered by neighboring Georgia. Georgian Prime Minister Giorgi Gakharia said on Thursday that his government is discussing details of the proposed aid with the Armenian side.
Torosyan warned on June 4 that Armenia's healthcare system is now so overstretched that hospitals may soon be unable to admit all infected citizens in need of urgent treatment. He said afterwards that the health authorities will set up soon 350 new hospital beds to treat the increased number of people infected with the virus.
The minister insisted on June 11 that Armenian hospitals are still able to give life-saving treatment to all patients that are in a serious condition.