UCLA — Professor Richard Hovannisian of UCLA and Chapman University received the "Medal of the City of Lyon" in a ceremony in the historic Hotel de Ville (City Hall) on November 8, 2018. Mayor Georges (Kevork) Kepenekian, an acquaintance of Hovannisian for more than forty years, extended the city's greetings and laudatory remarks. Felicitations to Dr. Hovannisian were also offered by Armenia's ambassador to France, Madame Hasmik Tolmajyan, and the primary conference sponsor, Association for the Development of Armenian Culture of the Lyon Region, in cooperation with the Fondation Bullukian and Covcas Center.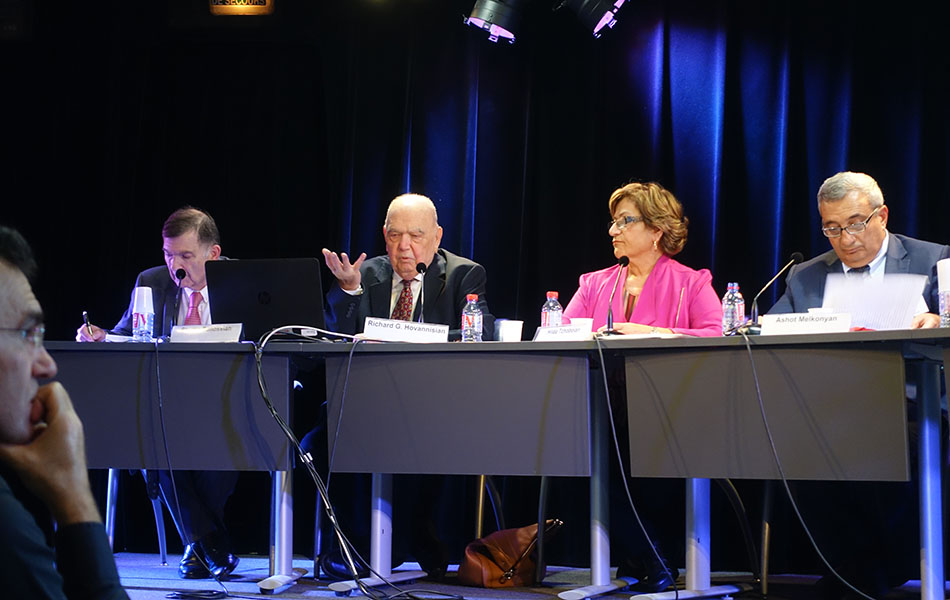 The award ceremony and reception, which was preceded by the laying of a wreath at Lyon's Armenian Genocide Memorial, also served as the opening of a two-day conference marking the end of World War I and the establishment of the Republic of Armenia in 1918. The sessions with an overflow audience at Lyon's Municipal Library on November 9 focused on France and the Near East, including the Armenian Legion, and on the Resurgence of an Armenian State in the Caucasus. Participants included head of the conference organizing committee Hilda Tchoboian and Professors Taline Ter Minassian, Raymond Kevorkian, Gerard Dedeyan, Susan Pattie, Claude Mutafian, Yves Ternon, Vahe Tachjian, Fabrice Balanche, Ashot Melkonyan, Artashes Taroumian, Aram Mardirossian, and Richard Hovannisian.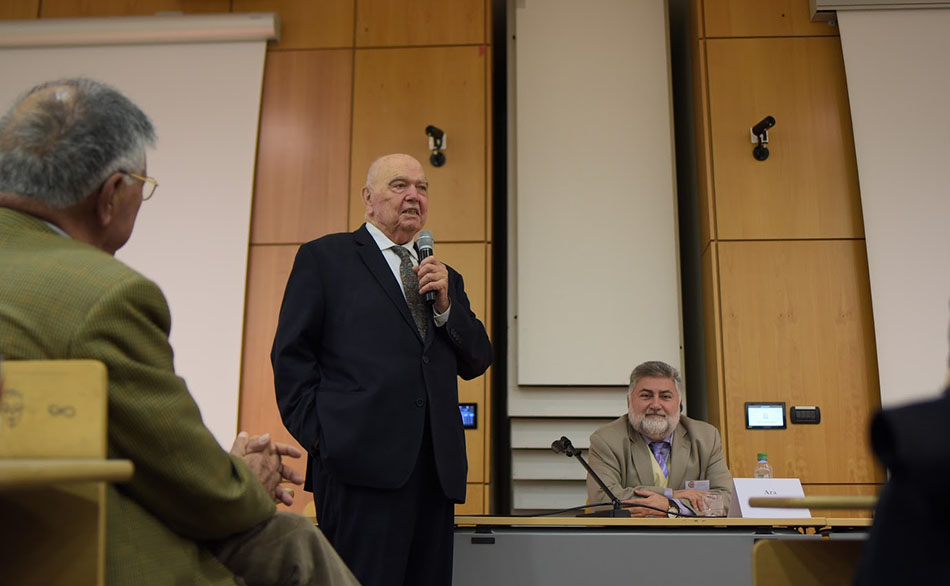 The sessions on November 10, held at the Catholic University of Lyon, concentrated on development of the independent Armenian state and the postwar Paris Peace Conference. Speakers included Gerard Guerguerian, Armen Asryan, Khachatur Stepanyan, Stephan Astourian, Ashot Melkonyan, Richard Hovannisian, Joseph Yacoub, Ozcan Yilmaz, and Ara Papian. Present also was Hovhannes Gevorgyan, Artsakh's permanent representative in France.
Hospitality and receptions were offered by the Fondation Bullukian, Bahadourian Restaurant under the direction of renowned French-Armenian chef Alain Alexanian, and Hilda and Robert Tchoboian. And, in a coincidental happening, during a conference dinner at Lyon's Sourp Hagop Church on November 9, Richard Hovannisian was surprised with an elaborate birthday cake.
The combination of national and international themes, together with the detailed planning and the participation of scholars from Armenia, England, France, Germany, Switzerland, and the United States, contributed to the quality of the colloquium.