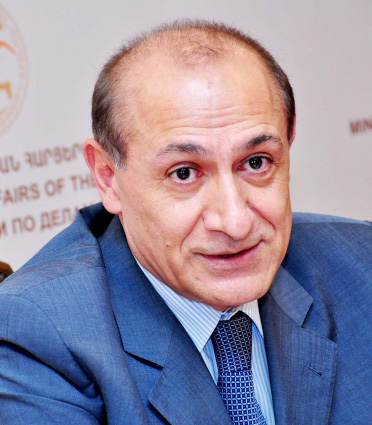 YEREVAN — Yuri Vardanian, legendary Armenian weightlifter who won a gold medal at the 1980 Olympic Games, has died in the United States at the age of 62, Armenia's Ministry of Sports and Youth Affairs confirmed on Friday.
In a November 2 statement, Armenia's acting Minister of Sports and Youth Affairs Gabriel Ghazarian said Vardanian died of a "long serious illness."
Vardanian, who also won a number of world, European and national titles and set 43 weightlifting records during his sporting career, was the world's first weightlifter to achieve a 400-kilogram total in the 82.5-kg weight category.
After ending his weightlifting career Vardanian moved to the United States in 1992 and settled in Los Angeles.
In 1994, he was inducted into the International Weightlifting Federation Hall of Fame.
In 2009, Vardanian returned to Armenia where he served as an adviser to the Armenian president until 2013. Vardanian then briefly served as Armenia's minister of sports and youth affairs before being appointed the country's ambassador to Georgia in 2014. He left his ambassadorial position in 2017.
To this day Vardanian is hailed as a hero in Armenia for his deeds in the sport of weightlifting. A stamp honoring Vardanian was printed in Armenia in 2010.
"A man who made thousands of fans honor him with standing ovations, a man whom numerous young athletes wished to emulate and whose athletic achievements were a matter of pride for the Armenian people has died," Armenia's acting Minister of Sports and Youth Affairs Ghazarian said in a message on the legendary weightlifter's death.
"He [Vardanian] is an athlete who will, for many years to come, serve as an example to weightlifters. His death is an irreparable loss for the Armenian sport," the official added, expressing his condolences to the family and friends of Vardanian.
Yuri Vardanian's Weightlifting Career
Vardanian was born on 13 June 1956 in Leninakan, Armenian SSR (now Gyumri, Armenia), a city well known for its weightlifters. He began weight training in 1970 under the guidance of his uncle Sergey Vardanian.
Vardanian first came onto the international weightlifting scene in 1977. He competed against Peter Wenzel of East Germany, one of the top middleweights in the world, twice that year and defeated him both times. Vardanian also won the Championship of the USSR for the first time. Vardanian had set all the world records in the division by the time of the Weightlifting European Championships at the age of 20 and became a Weightlifting World Champion for the first time at the age of 21. For his deeds, he received the Honored Master of Sports of the USSR award that year.
In 1978, Vardanyan moved up to the light heavyweight division (82.5 kg). He soon became the European Champion again and set all the division records by the time of the Championships. Four months later, at the World Championships, Vardanian came into the competition relatively overshadowed by more well-known weightlifters, such as David Rigert. Vardanian caught the eyes of the weightlifting world by breaking all of his own records again and defeating silver medalist Péter Baczakó of Hungary by 25 kg in the total in a dominant performance.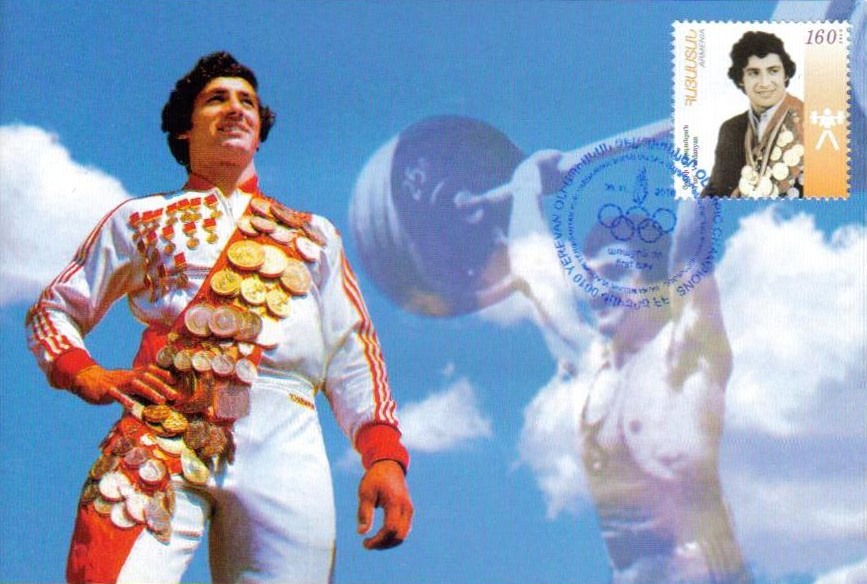 Vardanian's spot as the best light heavyweight in the world had gone unchallenged once again in 1979. He set many world records at the USSR competitions that year, leaving the world record in the total at 390 kg. Because of his success so far, great expectations were set for Vardanian at the Olympics the coming year.
Yuri Vardanian became the first weightlifter from Armenia to win a gold medal in weightlifting at the 1980 Summer Olympics.
In a dominant performance, Vardanian also became the first light-heavyweight (82.5 kg) to lift a total of 400 kg in an official competition, shattering both the Olympic and world record. By contrast, middle-heavyweight gold medalist Peter Baczako (90 kg) totaled 377.5 kg and sub-heavyweight gold medalist Ota Zaremba (100 kg) totaled 395 kg. Even heavyweight bronze medalist Gyorgy Szalai (110 kg) had only totaled 390 kg.
As for Yuri's division, silver medalist Blagoi Blagoev had totaled 372.5 kg and bronze medalist Dusan Poliacik totaled 367.5 kg.
The following year, Vardanian moved up to middle-heavyweight for a competition in Donetsk, in which he set all the division's world records, but decided to move back down to light heavyweight for the World and European Championships in Lille. It was also during this time that Asen Zlatev of Bulgaria emerged as a top contender in the division. Zlatev had won also won a gold medal at the 1980 Olympics and now moved up to light heavyweight, as had Vardanyan. Zlatev came second behind Vardanyan in both competitions in Lille.
Vardanyan went back up to middle-heavyweight again in 1982. He set all the division records again at the USSR Weightlifting Championships in Dnipropetrovsk. However, he came in second to old rival Blagoi Blagoev at the European and World Championships and decided to campaign at light heavyweight once again.
Competing as a light heavyweight again, Vardanyan had successfully regained his European and World Championships in close competitions to Zlatev, winning by just 2.5 kg in the total in both. At the 1983 World Weightlifting Championships, Vardanian's friends and teammates Oksen Mirzoian and Yurik Sarkisian had also won the gold medal in their respective divisions, meaning that Armenians had come in first in the world in three of the ten divisions.
Because of the Los Angeles 1984 Summer Olympics boycott, Vardanian was unable to compete at the Olympics that year, despite being a massive gold medal favorite.
Vardanian won his final World Championship at the 1985 World Weightlifting Championships. Vardanian had won seven gold medals and one silver medal at the World Weightlifting Championships, putting him just in second on the all time medal count, behind the great Vasily Alekseyev. Yuri Vardanian received the Order of Lenin award in 1985 for his many accomplishments in the field of sport. Vardanian set 41 world records during his decorated career.