MOSCOW — On a working visit to Russia, Armenian Prime Minister Nikol Pashinian had a meeting with Russian President Vladimir Putin in the Kremlin.
The leaders of the two countries discussed issues on the agenda of cooperation in bilateral and multilateral formats.
Pashinian flew to Moscow to not only meet with Putin but also attend the opening ceremony of the 2018 football World Cup hosted by Russia. He is among foreign leaders invited by Putin to watch the ceremony and the first game of the tournament at Moscow's Luzhniki Stadium on Thursday.
"We have seen each other not so long ago.. However, given the strategic nature of our relations and the wide variety of areas of cooperation, I think our meetings are always helpful. Thank you for coming. Now, we can talk about bilateral affairs as part of this international sporting event," Vladimir Putin said as he welcomed the Armenian PM.
"The only thing I would like to say at the outset is that Russia is Armenia's top trading partner. We are the number one partner in trade and economic relations. Last year, our trade grew by more than 30 percent, and this year is also showing strong growth," he added.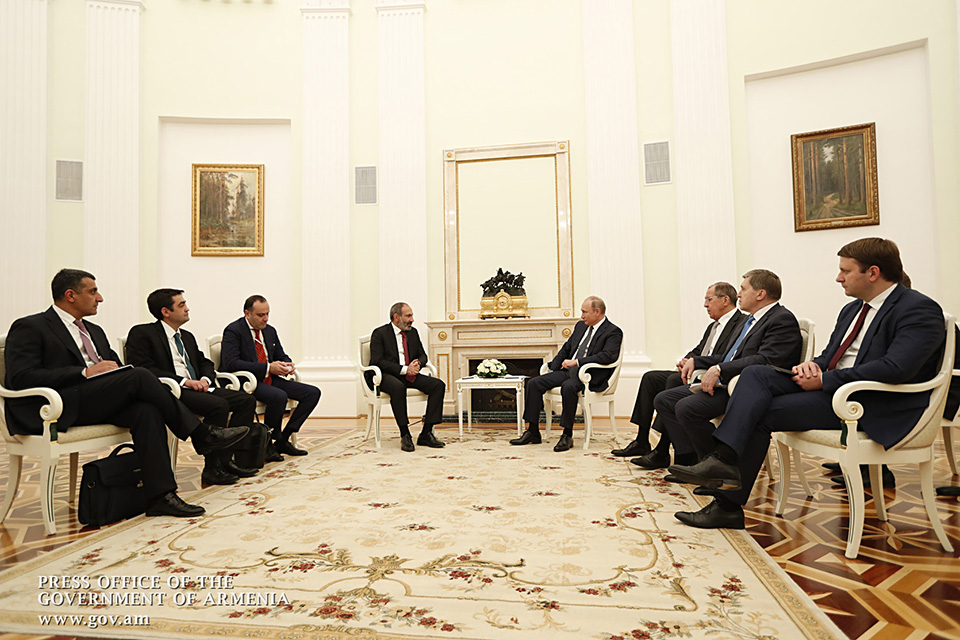 Putin noted that Armenia's accession to the EAEU had a positive effect and voiced hope the countries would continue to move in that direction.
Nikol Pashinian first congratulated Putin on the recent national holiday, Russia Day, as well as the World Cup,
."We met for the first time a month ago, and the fact that we are meeting again 30 days later, I think, is indicative of the special relations between Armenia and Russia. I think that this also shows that the statements made a month ago were not just fully justified, but are now being acted on," Pashinian said.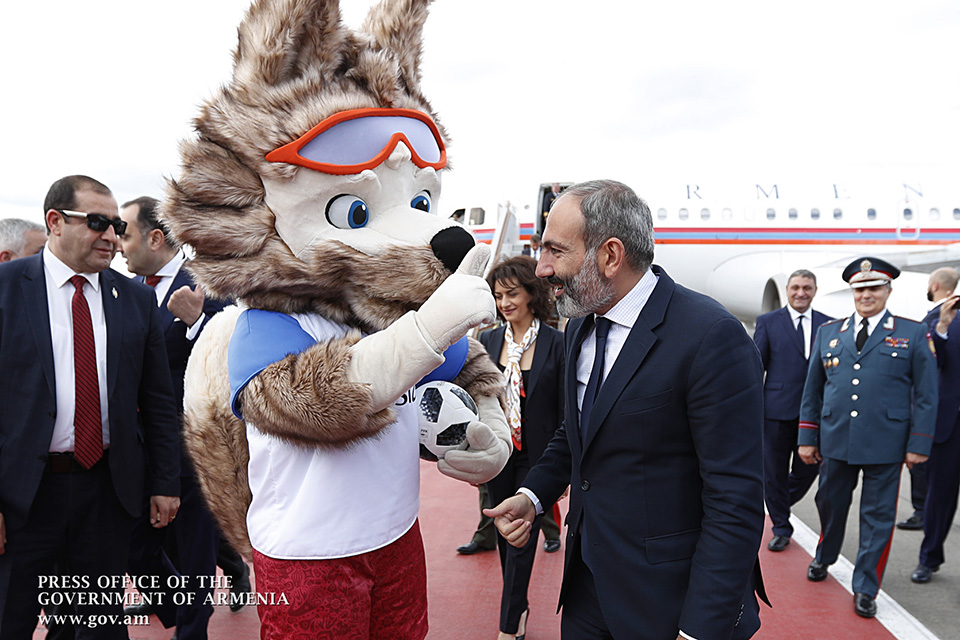 "Of course, Armenia and Russia enjoy a special relationship. I am confident that relations will continue to be special, and will become even more special. Of course, it is very important for us, Armenia and the government of Armenia, which represents the people of Armenia, to enjoy such a reception in Russia, both in Sochi and Moscow,"he added.
"Of course, this underscores the atmosphere which we managed to create over these months. And I think that everyone – both in Armenia and Russia – is happy with this progress. Also, everyone is hopeful that progress in relations will be facilitated by respect between the two peoples, the two states and by respect for the interests and the sovereignty of our respective countries. It is very important," the Armenian PM stressed.
"We hope for a positive and constructive dialogue," Pashinian stated.