LONDON — Henrikh Mkhitaryan has been awarded December's goal of the month award by Carling for his breathtaking scorpion kick against Sunderland. His team-mate Zlatan Ibrahimovic was awarded with the Player of the Month award for December today.
Mkhitaryan readjusted his body in the air to flick the ball over his own head and past the helpless Jordan Pickford, though replays showed him to be offside.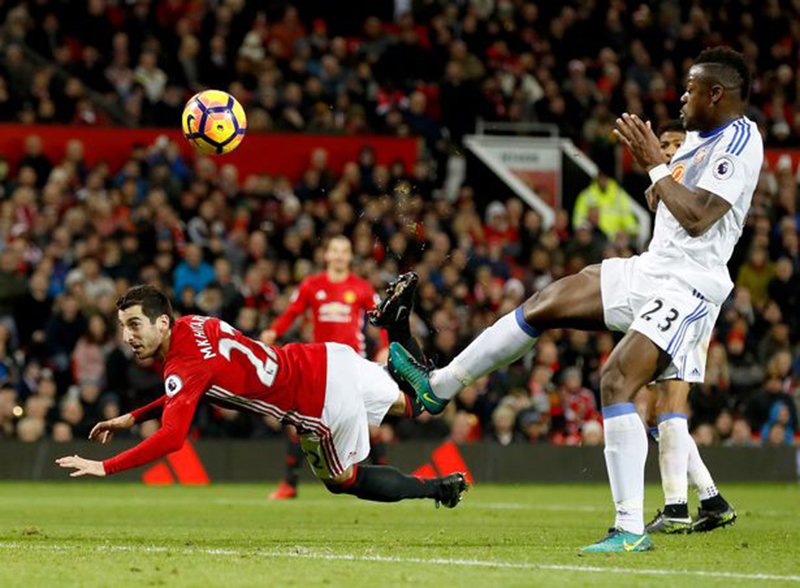 The Manchester United midfielder has found a new lease of life after a difficult first few months in the PL and has forced his way into Jose Mourinho's starting lineup after some stellar performances of late.
Mkhitaryan has dedicated his award to Bradley Lowery, a brave five-year-old who is battling cancer and has been helped by numerous Premier League clubs and players.
In a classy touch, he tweeted a picture of himself and Ibrahimovic receiving their awards, with a message dedicating it to the young Sunderland fan.
Mkhitaryan wrote: "I'd like to share my Premier League GOTM with my team and a little boy from Sunderland AFC! What a goal you scored @Bradleysfight! Stay strong."
Mkhitaryan's goal is certainly a contender for the Premier League goal of the year.