BELMONT, MA — The National Association for Armenian Studies and Research (NAASR) will be celebrating its 60th anniversary with a Gala on Saturday, November 12, 2016, at the Boston Marriott Burlington. The keynote speaker will be award-winning author and actor Eric Bogosian, and the Master of Ceremonies will be Editor-in-Chief of Harvard Business Review Adi Ignatius. NAASR invites the public to come celebrate and hear what's new for the next 60 years and beyond. The cocktail reception begins at 6 pm, and dinner at 7 pm.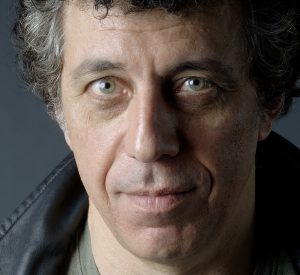 Established in 1955, NAASR has led the movement to create and perpetuate Armenian Studies in the United States, including initiatives to establish the first two chairs in Armenian Studies at Harvard University and UCLA. "It is remarkable that fewer than 50 years after the Genocide, NAASR was able to achieve this. We are immensely proud that after sixty years we can not only look back at our accomplishments but also celebrate our present work and share our future vision," said NAASR Board Chairman Yervant Chekijian.
During the evening program, NAASR will honor leaders in the field of Armenian Studies. NAASR will give its Founders' Award for Outstanding Contributions to the Field of Armenian Studies to two highly distinguished scholars who pioneered the field: Dr. Richard G. Hovannisian, Professor Emeritus of Modern Armenian and Near Eastern History, UCLA; and Dr. Nina Garsoian, Avedissian Professor Emerita of Armenian History and Civilization, Columbia University.
Between them, Garsoian and Hovannisian helped to shape the study of, respectively, medieval and modern Armenian history, trained many scholars who have gone on to make significant contributions to the field, and wrote foundational works of scholarship. "Professors Garsoian and Hovannisian could not be more deserving of this recognition for their work. They are giants in this field and their work has had far-reaching effects. No two scholars have done more to shape our understanding of Armenian history through their teaching and scholarship than they have," said Marc Mamigonian, NAASR's Director of Academic Affairs.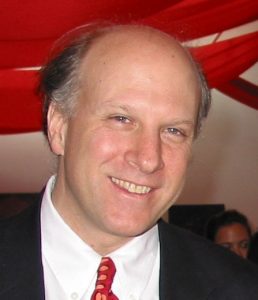 As a 60-year-old organization, NAASR has brought Armenian Studies to a place of prominence in the academic world and has become one of the world's leading resources to advance Armenian Studies and to connect scholars with the public. NAASR achieved its founding goal of advancing Armenian Studies by raising funds to help endow the first chairs of Armenian Studies at Harvard and UCLA, and by supporting endowed positions at other universities. There are currently 14 endowed professorships, three endowed visiting positions, and two centers with endowments in the United States. NAASR has greatly increased awareness of Armenian contributions to world culture and civilization, and the place of the Republic of Armenia in the world. NAASR's work has helped to lay the factual foundation upon which Genocide recognition rests, and led to a new generation of scholars, historians, and authors, who rely on NAASR for academic research and global connections.
NAASR currently sponsors over 40 programs around the country each year, supports Armenian Studies scholars with research assistance and grants, has a world-class rare book library of over 27,000 books (projected to increase to 40,000 in the next decade), and is the top distributor in the world of books in English on Armenian topics. For the next 60 years and beyond, NAASR is developing innovative programming; increasing grants to scholars and fellows; expanding global electronic access through our online bookstore, searchable library catalogue, and online lectures (on our YouTube channel); and undertaking a major capital campaign to transform its headquarters building to preserve and enrich Armenian heritage for generations to come.
Many opportunities to sponsor NAASR's 60th anniversary celebration are available at a range of levels. For details and a list of sponsors to date, consult NAASR's website at www.naasr.org . Overnight guests can make reservations at the Burlington Marriott, One Burlington Mall Road, Burlington, MA, and ask for the NAASR rate, which will be held until October 19, 2016. For additional information or to purchase tickets, please contact Sarah Ignatius, NAASR Executive Director, at 617-489-1610, or email [email protected] .