RIO de JANEIRO — The opening ceremony of Rio Olympics took place at legendary Maracana stadium in a colorful and pulsating ceremony.
A joyful sashay through Brazil's extraordinary musical heritage was infused with a social message and a warning over the dangers of climate change as Rio de Janeiro celebrated Brazil's history and natural beauty.
Afterwards, Greece, the historical and spiritual home of the games, led the march by athletes from 205 nations into the stadium. They were joined by a first-ever Refugee Olympic Team of 10 athletes, displaced from Syria, South Sudan, Congo and Ethiopia. They received the second biggest cheer of the night after host nation Brazil.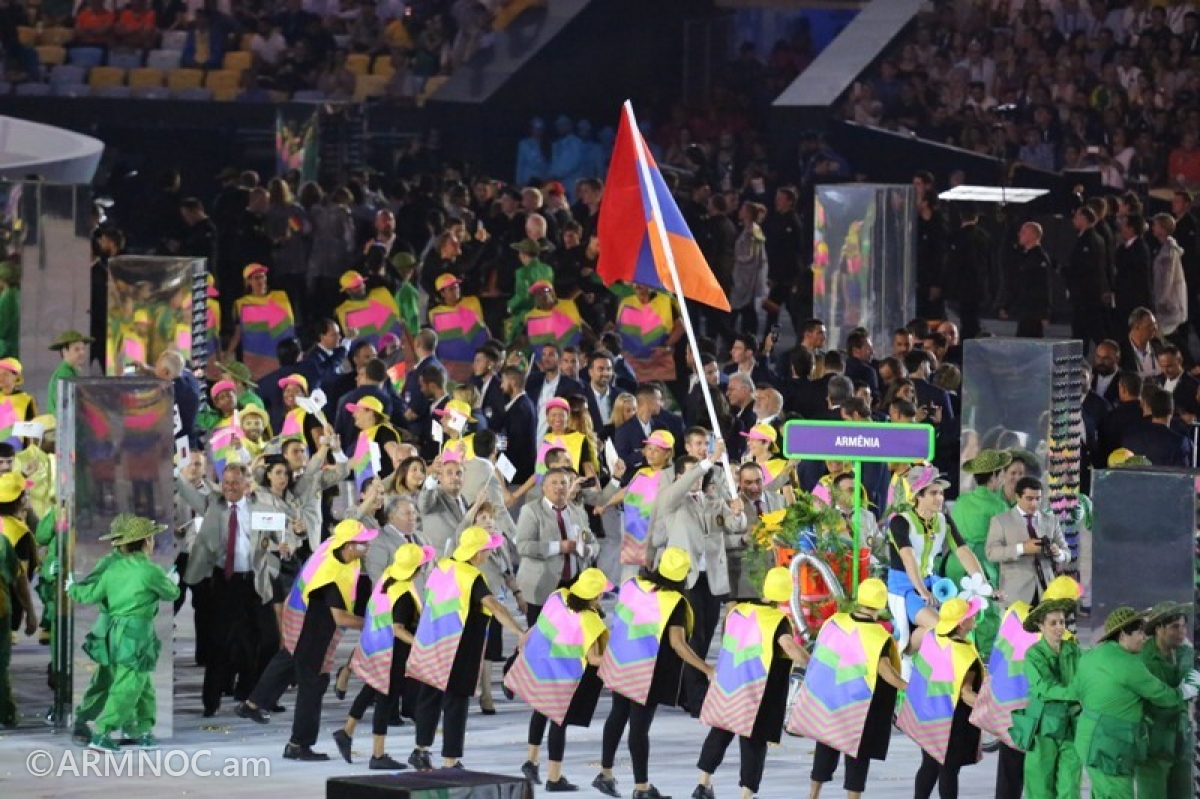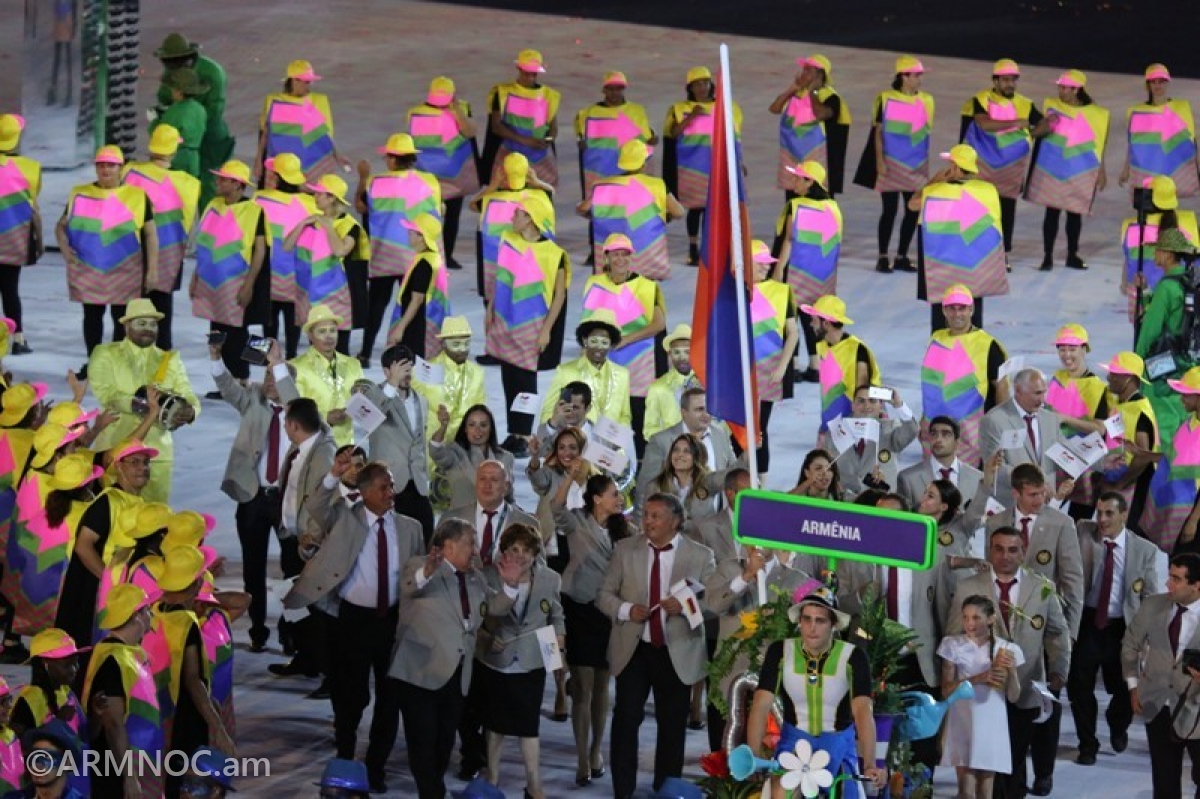 Armenia team participating with 32 athletes was lead by flag bearer swimmer Vahan Mkhitaryan.
On behalf of all 11,288 competitors (6,182 men; 5,106 women), Brazilian two-time Olympic champion sailor Robert Scheidt pledged the Olympic oath and the Olympic flame was lit by former marathon runner Vanderlei de Lima signaling the start of first Olympic Games to be held in South America.
The guests and athletes were welcomed by the president of the International Olympic Committee Thomas Bach. "Our admiration is even greater because you managed this at a very difficult time in Brazilian history. We have always believed in you," the IOC President said.
Rio-2016 Organizing Committee president, Carlos Nuzman, welcomed the athletes urging them to remain faithful to the Olympic ideology.