NEW YORK—The 12th Annual Children of Armenia Fund (COAF) Holiday Gala held on December 11th at New York City's Cipriani 42 raised over $3.7 million to fund the organization's first SMART Center being launched in Armenia's Lori region. The COAF SMART initiative will consist of a SMART Campus currently being built on the outskirts of the Debet village. The SMART Campus will feature a state-of-the-art SMART Center which will offer the rural population of Lori a wide variety of educational programs such as English language, technology, art, music, organic agriculture, health, and athletics. There will also be 40 technology-enhanced SMART Rooms established in the cluster of villages surrounding the SMART Campus.
Attending the event were COAF Founder Dr. Garo Armen, Co-Chair Tony Shafrazi, Co-Chairs Khajak and Maryam Keledjian. Special guests included Paul Kaloustian, Henry and Patricia Hay, Giora Rachiminov, Dan Liebrovici, Urs Fischer, Fab Five Freddy Brathwaite, Michael Holman, Sara Lundgren, George Pagoumian, Dorinda Medley, John Mahdesian, Lauren Taschen, Larry Feinberg, Ambassador John Evans and Donna Evans, Patricia Field, Scooter LaForge, Loris Diron.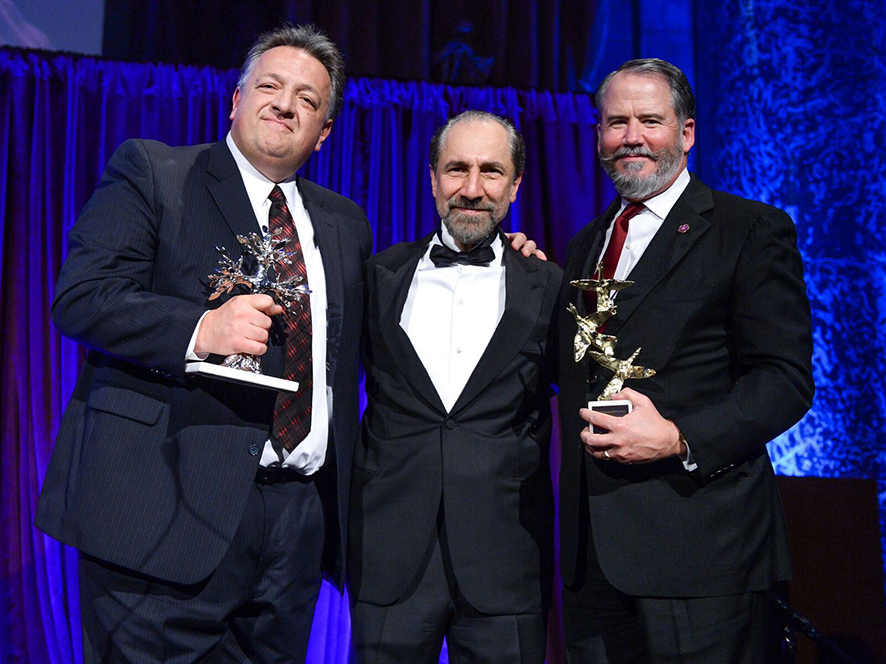 The evening was emceed by actress Caroline Rhea and featured performances by Tony Awardwinner Christine Ebersole, Harvard University's A Capella group The Harvard Callbacks, and a special performance by the Rakiem Walker Project. Clips of Conan O'Brien and Andrea Martin welcoming guests were shown during the program. This year, Martin Short, John Stamos and Sean Hayes had pre-filmed messages in support of the Gala which were posted on COAF's social media outlets.
Philanthropist and biotechnology entrepreneur Noubar Afeyan received this year's Save a Generation Award for his continuous support for COAF and many other projects in Armenia.
COAF's SMART initiative will engage villages with professionals of national and international experts in multiple locations synchronously to inspire and propel dialogue and learning. SMART will offer world-class programs from global influencers through interconnected virtual classrooms; meeting areas for student and youth clubs, an auditorium for performances and presentations, a library, and studios for language, arts and music.
ABOUT COAF: Children of Armenia Fund (COAF) is a non-profit, non-governmental 501(c)(3) organization. COAF uses community-led approaches to reduce rural poverty, with a particular focus on youth. Since the inception of its programs in 2004, COAF has funded and implemented education, healthcare, community and economic development programs serving more than 30,000 people in rural villages of Armenia. In 2015, COAF debuted SMART, an unprecedented model for delivering superior and regionally relevant holistic educational programs in rural areas, with an emphasis on technology, sustainability, the arts, health, linguistics, business and civic engagement. Learn more at www.coafkids.org.