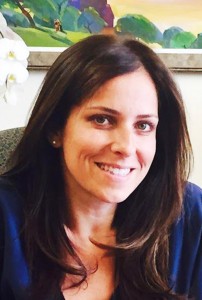 CANOGA PARK, CA — The Board of Trustees of the Armenian General Benevolent Union Manoogian-Demirdjian School has announced the appointment of Arpi Avanesian-Idolor as the new principal of AGBU MDS. Avanesian-Idolor will succeed retiring Principal Hagop Hagopian, who has successfully led the school for 29 years.
The Principal Search Committee embarked upon an open and transparent process which included town hall meetings with parents, students, and teachers to identify a new leader who exemplifies the characteristics and qualifications valued by all the stakeholders of the school. Avanesian-Idolor stood out as the best candidate. She has over 15 years of professional experience as an administrator and educator, including teaching and administrative experience ranging from preschool to high school. For the past six years, Avanesian-Idolor has also served as a Board Member and Chairperson of the Education Committee of the TCA Arshag Dickranian Armenian School Board. Since 2007, she has served as the Executive Director of the private Los Angeles Family School where she has been responsible for the day-to-day operations of the school, including curriculum, admissions, policies and procedures. In her new role, Avanesian-Idolor will oversee and manage the preschool, elementary and high school divisions of AGBU MDS.
"I am looking forward to being able to contribute to a school with such a long-standing history of excellence, collaborating alongside an accomplished community of educators," said Avanesian-Idolor.
Mrs. Avanesian-Idolor holds two Bachelor of Arts Degrees from the University of Southern California, one in Political Science and the second in History. She also holds a Masters of Arts Degree from the California State University, Northridge in Secondary Education, Curriculum and Instruction, in addition to a California clear teaching credential. She has also earned two certificates from UCLA Extension in Advanced Core Early Childhood Education and Basic Core Early Childhood Education, both with distinction.
The Board of Trustees and the school community give a warm welcome to Avanesian-Idolor in her new role as the Principal of AGBU MDS and look forward to working with her. Please join us in congratulating her as she begins her responsibilities commencing in the 2015-2016 academic year.
A.G.B.U. Manoogian-Demirdjian School began in 1976 as St. Peter-AGBU Day School with an enrollment of 19 pupils and a staff of three teachers. Since then, it has grown into an accredited, state-of-the-art college-preparatory academy with close to 700 students, nearly 100 highly qualified educators, and a dedicated support staff. For additional information visit http://www.agbumds.org/.