YEREVAN — Tamar Kaprelian is the second member of the band Genealogy, representing Armenia in the 2015 Eurovision Song Contest with "Don't Deny". Born and raised in the US, she will represent the continent of America in the project. After Essaï Altounian from France, Tamar Kaprelian is the second artist of the band to be announced.
Tamar Kaprelian is an Armenian American musician and singer. She is best known for her single "New Day" and for winning the OneRepublic "Apologize" Cover Contest in March 2008. Since 2010, Tamar has released a full length album titled "Sinner Or A Saint" and a very personal EP titled "California". It was one of the first released from Universal's Killer Tracks Artist Series, an innovative and non-traditional platform created to help artists reach new audiences and explore new revenue opportunities. Returning back to the studio, Tamar is wrapping up her follow-up 5 song EP with Killer Tracks, available in May 2015.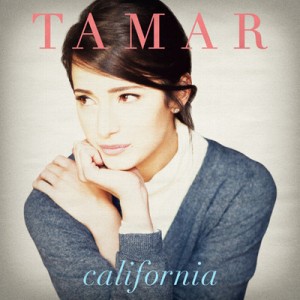 Tamar is currently residing in New York City and with honest and uplifting songs, she takes listeners on a journey across the arcs of relationships and personal growth.
"To be included in this competition at a special time when we are commemorating such a landmark anniversary for Armenia is an amazing privilege for me. I am so excited to be joining a very talented group of artists to represent Armenia and America, and to share a positive message about peace and unity with the audiences". Tamar Kaprelian stated.
Armenian Public TV Company has announced earlier that Genealogy will be uniting the new generation of Armenians spread through 5 continents (Europe, Asia, America, Africa, and Australia) around the world in the year of 1915. The group consists of 6 artists with Armenian origin – 6 destinies with 1 story.
Tamar's interest in music began when she discovered the works of Billy Joel and Paul McCartney at a young age. Tamar started writing songs when she was 14, and she began playing the piano without formal training, and learning by simply picking up the instrument solely by ear.
Through a Youtube cover contest, she became known by Interscope Records, which signed her. Shortly afterwards "New Day" was released and it became her debut album's first single. Sinner Or A Saint was a classic pop album of thought-provoking, hopeful, playful, and honest songs. It's a coming-of-age record that chronicles Tamar's life, relationships, and her utter determination to create an album that is real and true to herself, both personally and artistically