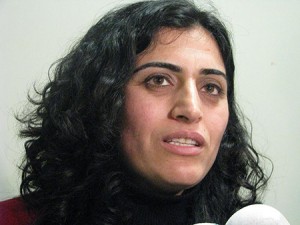 ANKARA — Istanbul MP Sebahat Tuncel of Turkey's pro-Kurdish Peoples' Democratic Party (HDP) has submitted a bill, urging President Recep Tayyip Erdogan to publicly apologize for the Armenian Genocide on behalf of Turkey.
The parliamentarian also called Erdogan to apologize for the mid-20th century Kurdish massacres in Dersim, Marash, Sivas and Corum.
The proposed bill notes that the President of Turkey shall formally apologize in the parliament on behalf of the Turkish state, and go to one of the sites of the slaughter on the next day and read the text of the apology there.
The bill also proposes to declare April 24 a day of mourning and provide moral and material compensations.
"Within one year after the formal apology, a special committee shall be set up in the parliament and all state archives related to this subject shall be opened," the bill states.