YEREVAN — The ninth annual DigiTec Expo opened in the Armenian capital Yerevan on Friday, with a number of leading local and foreign companies showcasing their products and services.
The display hosted by the exhibition hall of the Yerevan Institute of Mathematical Machines will be held till Monday.
President Serzh Sarkisian attended the opening of the exhibition. He reportedly visited a number of pavilions at the exhibition, talked to participants, got acquainted with innovations offered by participating companies.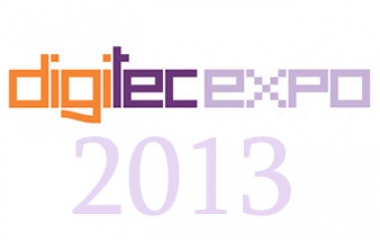 Over 120 local and international companies from Canada, Singapore, Russia and USA take part at the exhibition. This year the exhibition is represented in greater content and new format. At the first floor the engineering sector represents over 30 companies, such as "10x Engineering," "Ani-Test," "Bitlis-Men", "Innovative Solutions, "Integrator," Museum of Science and Technique, "Mush-Technologies," "Nairi-Tech," "National Instruments," "Olymp Engineering," "Pegasus Logic," "Project Integration" and so on.
The software and internet solutions, telecommunication, educational sector, system integrators and equipment suppliers are represented on the second floor. Among them you can find "GNC Alpha," "Satis," "Instigate Mobile," "Instigate," "Orange Armenia," "LanAr Service," "Mentor Graphics Development Services," "Microsoft," "Monitis GFA" and others.
The number of visitors this year is expected to exceed last year's, which stood at 24,000.
IT Industry Growing in Armenia
According to Prime Minister Tigran Sarkisian, Armenia's information technology industry has been growing at double-digit rates and is now a major export-oriented sector of the domestic economy.
"Today our country generates 5 percent of global output in microchip development and design, which is a large share for us and a specialization where we have a comparative advantage," he told an annual international conference in Yerevan that discussed ways of supporting the sector.
"All major companies of the world specializing in microchip design keep Armenia at the center of their attention. What is more, they send their specialists here for retraining," added the premier.
IT industry executives say that the sector's growth would have been even faster if the quality of education at the computer science and microelectronics departments of Armenian universities was adequate. They complain that many university graduates need to undergo further training before they can work for their companies.