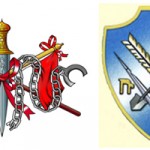 On Wednesday, February 9, 2011, a consultative meeting was held between Armenian Democratic Liberal Ramgavar Party Western U.S. regional committee and Social Democratic Hunchakian Western US central committee at the ADL headquarters in Altadena, California, to discuss issues of direct interest and concern.
The meeting's agenda included pressing as well as forthcoming political concerns requiring consideration, these including but were not limited to; Armenia Fund, California's United Commemorative Community, the proposed creation of bicameral Armenian parliament where the Diaspora will be represented in the upper house.
Both political organizations concluded to continue the bilateral consultations in an effort to support and safeguard the political and social interests of Armenians in the Diaspora and in Armenia.