NEW YORK (Armrdaio) — Armenia has improved the democracy score from 3.04 to 3.11 in the Nations in Transit 2022 report published by the Freedom House.
According to the report, in 2023, Democracy Scores declined in 11 out of the 29 countries in the report, and 7 countries earned improvements.
Ukraine, Moldova, and Armenia have steadily improved their democratic institutions in recent years, driven forward by civic activism and consequential elections, the report says.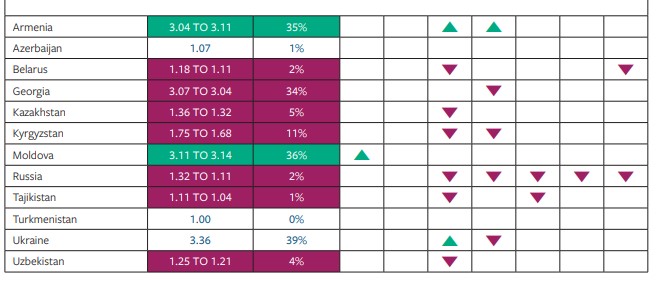 The Freedom House refers to the authoritarian aggression in the Caucasus, noting that in 2020 Azerbaijan's military recaptured parts of Nagorno-Karabakh, and after 2020, the regime of President Ilham Aliyev in Azerbaijan continued to pursue its territorial ambitions by military means.
"It launched a major incursion into the Republic of Armenia in 2022, and in early 2023 it further isolated the ethnic Armenians who remained in Nagorno-Karabakh by blocking a crucial road link under the guise of 'environmental protests'," the Freedom House notes.
"The expansion of Baku's control over Nagorno-Karabakh and parts of Armenia would eliminate the freedoms and security of local people in much the same way. Democratic governments must not ignore the danger. They should take every possible step to bolster Armenia's democracy and ensure the protection of all those living under or fleeing Azerbaijani rule or occupation," it adds.