STEPANAKERT (RFE/RL) — Fierce fighting continued around Nagorno-Karabakh early on Saturday after what the Armenian military described as "unprovoked large-scale offensive operations" launched by the Azerbaijani army.
Karabakh Defense Army said Azerbaijani forces backed by tanks, heavy artillery and helicopter gunships attacked its positions along the "line of contact" around the territory and shelled Karabakh villages and towns.
"Fierce clashes are taking place along the entire Line of Contact," the army said in a statement, adding that its troops repelled the enemy at all sections of the frontline and caused it "considerable" losses. It said the shelling killed an 11-year-old Karabakh Armenian boy and wounded two other children when Azerbaijani rockets hit their village in Karabakh's southeastern Martuni district. The wounded boys were rushed to a hospital in Stepanakert and underwent surgery there. Doctors said their life is no longer at risk..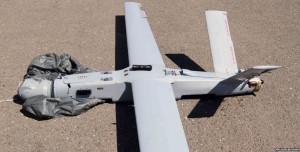 The Karabakh Armenian army also said that it has destroyed three Azerbaijani tanks and shot down two Azerbaijani military helicopters and as many unmanned aircraft. It said heavy fighting continued as of early afternoon.
Armenia's Defense Ministry likewise spoke of the most serious escalation of fighting in the Karabakh conflict zone since the 1994 truce that stopped a full-scale Armenian-Azerbaijani war. "The enemy has been repelled along the entire Line of Contact, suffering numerous casualties as a result," it said in a statement.
The ministry called on the U.S., Russian and French co-chairs of the OSCE Minsk Group to urgently intervene and "maintain the situation under control."
The ministry spokesman, Artsrun Hovannisian, said separately that the Armenian army "has gone on counteroffensive in some places." "We have the initiative in the hostilities," he wrote on Facebook. He gave no further details.
Azerbaijan Admits Offensive
The Azerbaijani military on Saturday acknowledged that it went on offensive in Nagorno-Karabakh and said 12 of its soldiers died and an Azerbaijani attack helicopter was shot down by the Armenians as a result.
In a statement cited by Azerbaijani news agencies, the Defense Ministry in Baku said its frontline troops launched the morning offensive in response to Armenian shelling of Azerbaijani positions and villages close to "the line of contact" around Karabakh.
"Within a very short period of time, we managed to break through enemy lines at some sections of the frontline which Armenian forces have fortified for many years," said the Azerbaijani Defense Ministry statement cited by the pro-government website Haqqin.az. It claimed that the Azerbaijani army occupied one Karabakh village and hilltops overlooking another.
Karabakh deputy defense minister Artur Aghabekian, flatly denied that claim. "That is definitely disinformation," Aghabekian told RFE/RL's Armenian service (Azatutyun.am).
"Forced to admit its losses, the enemy is simply trying to justify them in the eyes of the Azerbaijani public," said the spokesman for Armenia's Defense Ministry, Artsrun Hovannisian.
Karabakh posts video of killed Azerbaijani soldiers and destroyed weapons