PASADENA, CA – The Armenian Council of America – San Gabriel Valley Branch (ACA) celebrated their annual Holiday open house on December 4 at the Garo Soghanalian Armenian Educational Benevolent Union Center.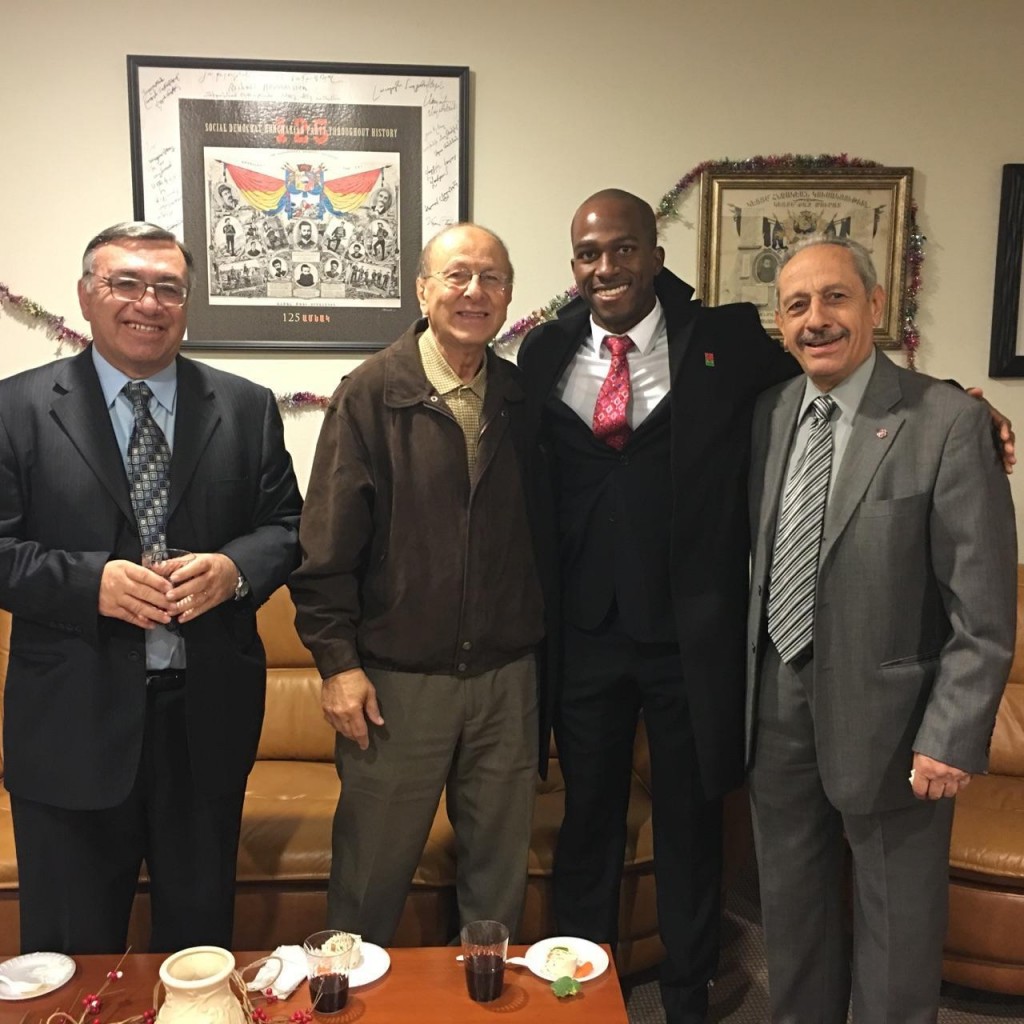 Among the participants were ACA members, elected officials, community leaders and constituents from the San Gabriel Valley including Congresswoman Judy Chu, Pasadena Councilmember Tyron Hampton, Nat Nehdar from the Pasadena Human Relations Commission, and Garo Manjikian representing Assemblymember Chris Holden's office.
ACA Chairman Mr. Sevak Khatchadorian introduced Congresswoman Chu who in her address to the attendees, re-affirmed her longstanding support for the Armenian American community and pledged to stand by Armenian causes and concerns both domestically and internationally. She discussed various issues and provided an update on the state of affairs on Congressional issues in Washington. Upon closing, the Congresswoman presented former ACA Pasadena Board Member, Mr. Vahe Atchabahian, a certificate honoring his dedication to the community through his work in various non-profit organizations and City Commissions.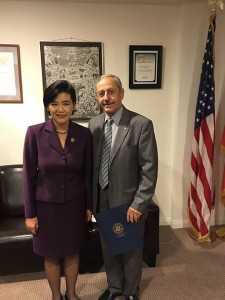 Mr. Atchabahian expressed his gratitude for the recognition. "I am humbled by this important recognition by Congresswoman Chu who has always been proactively supporting our community and protecting our interests in the nation's capitol," said Mr. Atchabahian. "I am also thankful to the ACA Board and membership and I'm optimistic about our future and the good work that we will continue to do."
The Armenian Council of America is a grassroots organization dedicated to working with all political leaders, offering Armenian related news, analysis and resources for policymakers, media, students and activists, advocating issues important to Armenian Americans. The Armenian Council of America aims to strengthen U.S. – Armenia and U.S. – Nagorno Karabakh ties, the development of programs promoting sustainable economic growth and good governance in Armenia, while promoting the values and responsibilities of global citizenship.