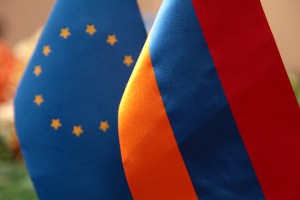 YEREVAN — Pursuant to the Governmental Decree of the Republic of Armenia dated October 4, 2012, the citizens of the EU member-states and the Schengen Acquis states shall be exempted from the visa requirement for travel to and stay in the Republic of Armenia.
Beginning January 10, citizens of EU member states can visit Armenia and stay in the country without a visa for 90 days. The same applies to citizens of Switzerland which is not an EU member state but is in the Schengen zone.
EU and Armenia signed on 17 December 2012 a visa facilitation agreement at a ceremony that took place in Brussels. The agreement makes it easier and cheaper for citizens of Armenia, in particular those who travel most, to acquire short-stay visas allowing them to travel to and freely throughout the EU. A short-stay visa is a visa for an intended stay of no more than 90 days per period of 180 days.
For some categories of frequent travellers and under certain conditions, member states are supposed to issue multiple-entry visas with a validity from one to up to five years. Holders of diplomatic passports are exempted from the visa obligation.
The agreement also provides that the visa handling fee will not be collected for certain categories of applicants, including members of official delegations, children below the age of twelve, pensioners, researchers and students.