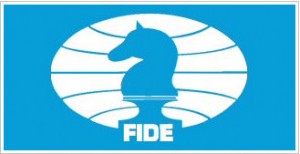 MOSCOW — The next round of the Candidates Tournament will be held in London, from October 23 to November 13, FIDE President Kirsan Ilyumzhinov told Sport Express.
The participants in the Candidates in London are: Magnus Carlsen (Norway), Levon Aronian (Armenia), Vladimir Kramnik (Russia), Teimour Radjabov (Azerbaijan), Vassily Ivanchuk (Ukraine), Alexander Grishchuk (Russia) and Peter Svidler (Russia).
They are joined by the loser of the World Championship match between Viswanathan Anand and Boris Gelfand, which will be held in Moscow in May this year.
Bulgaria and Azerbaijan had earlier submitted bids to FIDE to hold the next Candidates Tournament for the World Championship. Levon Aronian sent a letter to FIDE President Kirsan Ilyumzhinov, saying he would not play in Azerbaijan.