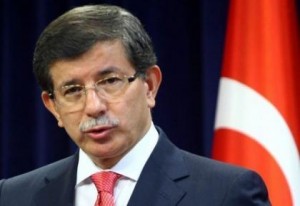 ISTANBUL — Turkey supports exclusion of France from the co-chairmansip of the OSCE Minsk Group, since having adopted law criminalizing denial of the Armenian genocide Paris lost its objectivity, Turkish Foreign Minister Ahmet Davutoglu said with an interview to CNN Turk.
"If there are two nations in any way affected by the Armenian-Azerbaijani conflicts, these are Turkey and Russia. Turkey is not in this process, while France is in it," he said.
"Within the framework of the visit to the South Caucasus Mr. Sarkozy stayed in Armenia for two days, while in Azerbaijan he spent just few hours. It is evidence of his bias," Mr Davutoglu said.
The minister also added if France remains co-chair of the OSCE Minsk group Turkey also should become a co-chair of this group.
Mr Davutoglu said the French co-chairmanship in this group is wrong as this country lost its neutrality in this issue.