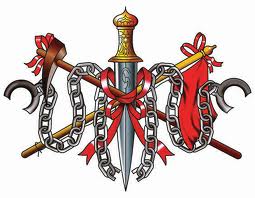 On Sunday, May 15, 2011, the 14th Representative Assembly of the Social Democrat Hunchakian Party Western United States took place at Pasadena's S.D.H.P. headquarters with the participation of the elected representatives from various chapters of the Western U.S. The Assembly was also attended by S.D.H.P. Central Committee Chairman Setrak Ajemian; Central Committee members Vasken Kaltakjian and Dr Hampig Sarafian, as well as other party guests.
Following the party anthem the Representative Assembly proceeded with duties and responsibilities of the day. Representatives devoted their unprecedented attention and participation to the day's agenda which included internal organizational matters, regional and wide-ranging Armenian political matters, in addition to the state of affairs of the various organizations under the auspices of the Party. Operating under a serene and constructive atmosphere the Representatives tackled the issues at hand concluding with the appropriate decisions and updating and developing new program guidelines for the region.
The Representative Assembly completed the day's agenda with the election of a new S.D.H.P. Western United States Region Executive Committee. The Committee members are the following; Lena Manoukian, Gabriel Moloyan, Thomas Yeterean, Garry Sinanian, Mehran Khatchadourian, Suren Khudanyan, Vahe Atchabahian, Vasken Khodanian and Vartan Koroghlian. The Representative Assembly concluded with a rendition of Armenian patriotic song "Dour Tzerket Enger".
The newly elected S.D.H.P. Western U.S. Executive Committee, at its first session, unanimously appointed Vasken Khodanian as Chairman of the Executive Committee.