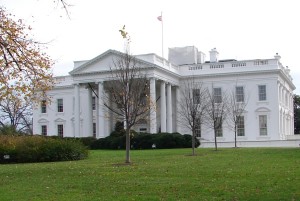 The White House has announced today the recess appointment of some ambassadors whose nominations were not confirmed by the outgoing 111th Congress.
Among those recess appointed to the job are Francis Ricciardone, U.S. Ambassador to Turkey, and Matthew J. Bryza as ambassador to Azerbaijan.
Turkey has been without a U.S. ambassador since Amb. Jim Jeffrey was confirmed as the U.S. envoy to Iraq in August.
Ricciardone's confirmation was the subject of a "hold" by former Sen. Sam Brownback (R-Kan.) who has retired from the Senate to become the governor of Kansas.
Ricciardone, most recently the former deputy U.S. ambassador in Afghanistan, and a former U.S. ambassador in Egypt.
President Obama also recess appointed his nominee to be U.S. envoy to Azerbaijan, Matthew Bryza, whose confirmation has been the subject of a "hold" by Sens. Barbara Boxer (D-Ca.) and Robert Menendez (D-N.J.).
The U.S. has been without an ambassador in Baku since the summer of 2009.
Bryza is a career member of the Senior Foreign Service. He currently serves as the Deputy Assistant Secretary of European and Eurasian Affairs. He previously served as the Director for Europe and Eurasia at the National Security Council in the White House.
Recess appointments last for one year beyond the remainder of the Congress's term. In addition, the White House could decide to resubmit the nominations during the 112th Congress.