Hayley Martin
UVA Today
In 1988, a 6.8-magnitude earthquake devastated Gyumri, Armenia's second-largest city, destroying more than 320 buildings there and reportedly killing at least 25,000 people in the region.
Nearly three decades later, an 11-person team of University of Virginia students and faculty is working to help rebuild and restore parts of the city's still-affected residential areas.
Their work is largely due to the efforts of rising third-year engineering student Leon Yacoubian, who launched the "Tuff Armenia Project" in the fall of 2014.
For Yacoubian, who is ethnically Armenian but lived in several countries while growing up, due to Syria's Civil War, the project carries a personal meaning. "When I moved to Armenia from Syria in 2012, I felt as if I was finally coming home," he said. "I came home to find that it needed our help. I visited Gyumri during the harsh winter season and I saw the hardships that these families were going through. They were living in temporary houses for almost 30 years now; I felt something has to be done.
"There is no personal accomplishment from this. We only want to provide these families with a basic humanitarian right: inclusive, safe and resilient homes," he said.
In October 2014, Yacoubian began establishing relationships with leaders of aid organizations in Yerevan, Armenia's capital. A few months later, he reached out to Armenian government officials and other individuals who could be of assistance. Last September, he recruited a team of nine current and former UVA students from UVA's schools of Engineering and Applied Science and of Architecture, and the College of Arts & Sciences, plus three faculty advisers. From May 22 to June 2, student members of the team traveled to Armenia to conduct an assessment of what was needed there.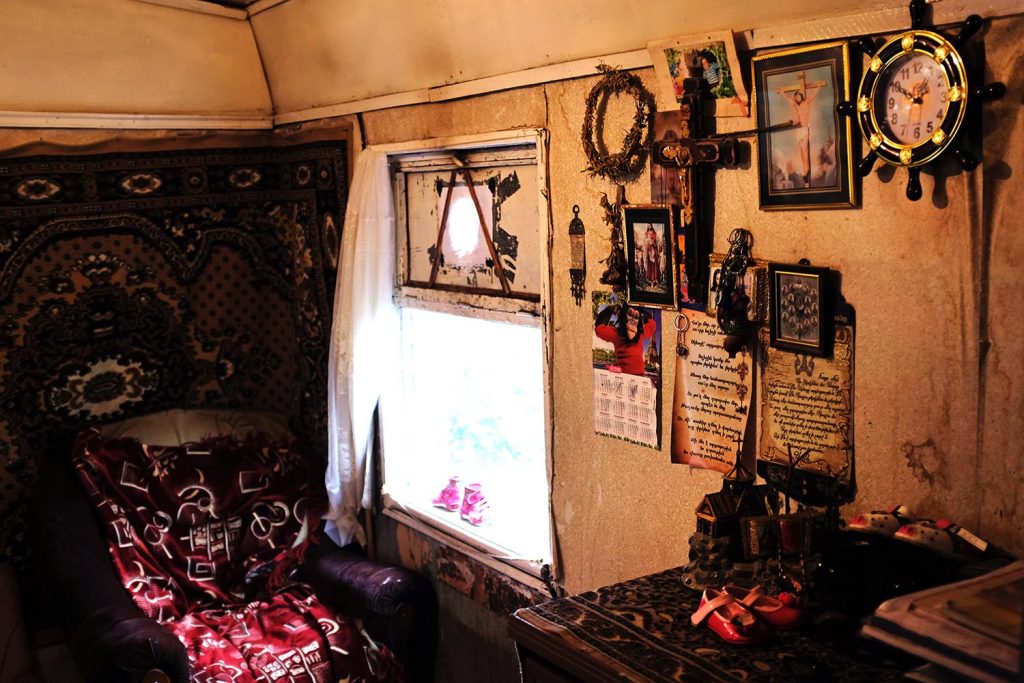 Gyumri Project Hope hosted the UVA delegation in Gyumri and connected them with the local government and families. Visiting Gyumri helped the team not only to see the devastation, but also meet with families who lived in temporary shelters called "domiks" and listen to stories about how the earthquake affected them.
Rising second-year student Meghan Jones was one of the architecture students on the team. "Our biggest breakthroughs were during our time in Gyumri," she said. "Before going to Armenia and fully understanding the problem, we did not have the authentic information we needed in order to fix it."
The team hopes to have the city rebuilt using tuff, a compacted volcanic ash that reaches the Earth's surface during seismic activity, which is both inexpensive and plentiful in the area. Armenians have used tuff as a building material for centuries.
The trip helped the team reevaluate and reorganize how they approach the project. They now are waiting to receive more data about the samples of tuff being evaluated in UVA laboratories.
The UVA group's building plan options include retrofitting a semi-constructed elementary school in the city's center or restoring a residential building in Gyumri's historic district, both of which are close to the domiks where several families are currently living. The team hopes to complete a structure by the end of 2018.
Through the project, the team also hopes to connect UVA to Armenian universities. The team members have been in contact with members of the National Polytechnic University of Armenia and the dean of engineering at the American University of Armenia, who have expressed interest in working with UVA through the project.
There have been challenges, including the relationship between Armenian government officials and domik residents, who are understandably weary of the government's promises to rebuild housing. The team has had to seek a balance, maintaining the trust of the residents while working with the local government.
"I'm always really amazed at how students volunteer to take on really complex challenges," UVA Architecture Professor Anselmo Canfora, a faculty adviser for the project, said. "When I studied architecture, we studied very internal projects."
Canfora is involved in a similar venture as the director of Initiative reCOVER, an organization that helps build transitional disaster relief shelters in unstable environments. His leadership of that initiative led Yacoubian to seek out his expertise.
Canfora also lauds "the education experience that the project provides and frames for the students. It's finite, but it has a profound impact on how the students will think as professionals."