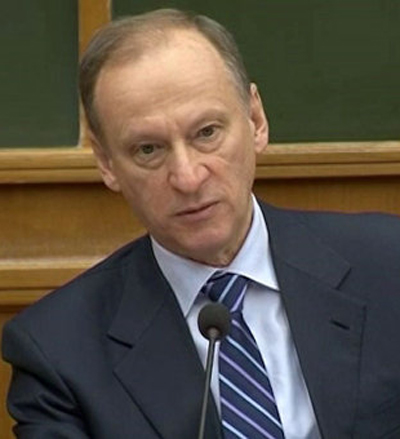 YEREVAN — Russia and Armenia gave a further boost to their defense cooperation on Tuesday with a new agreement that appears to facilitate continued Russian arms supplies to the Armenian army.
The agreement on "developing military-technical cooperation" between the two countries was signed in Yerevan by Defense Minister Seyran Ohanian and Aleksandr Fomin, head of a Russian government agency overseeing arms deals with foreign states. Fomin was part of a visiting Russian delegation headed by Nikolay Patrushev, the secretary of President Vladimir Putin's Security Council.
The new documents include a treaty on the development of collaboration in the defense technology sector between the Armenian Defense Ministry and Russia's Federal Service for Military-Technical Cooperation, as well as an agreement on collaboration and exchange of information for border protection.
The new Russian-Armenia deal came just one week after Russian media reported that Moscow has begun delivering $1 billion worth of military hardware, including about 100 tanks, to Azerbaijan in accordance with defense contracts signed two years ago.
Patrushev, who is a close associate of Putin, on Tuesday again sought to allay concerns about these arms supplies voiced in Yerevan. He said they pose no security threat to Armenia not least because of the Russian military presence in the country.
"We have strategic relations with Armenia," Patrushev said. "During this trip we visited the [Russian] military base No. 102 and could see that our army and border guards and others will reliably ensure Armenia's security. In this regard, you should not have any worries."
"There are sufficient means and forces here for ensuring security. We checked that together," added the Russian security chief. He did not say whether that means Moscow would openly side with Armenia in case of another war in Nagorno-Karabakh regularly threatened by Azerbaijan.
Patrushev also spoke of a further "modernization" of the Russian base in Armenia planned by Moscow.
The base has already been beefed up with new weapons in recent years. They reportedly include advanced ballistic missile capable of hitting targets up to 400 kilometers (250 miles) away.
Armenia extended in 2010 the Russian military presence on its territory until 2044. A Russian-Armenian agreement signed at the time also commits Moscow to helping the Armenian military obtain "modern weaponry and special military hardware."