FRESNO — Dr. Ronald Marchese will discuss his recently published book with a talk on "Treasures of Faith: Reflections on Armenian Society and Culture" at 7:30 PM on Wednesday, October 14, 2015. Dr. Marchese and colleague Dr. Marlene Breu are the authors of the just published "Treasures of Faith: Sacred Relics and Artifacts from the Armenian Orthodox Churches of Istanbul" (Istanbul: Çitlembik Ltd., 2015).
This Leon S. Peters Foundation Lecture will be held in the University Business Center, Alice Peters Auditorium, Room 191, on the Fresno State campus and is part of the Armenian Studies Program Fall 2015 Lecture Series.
Dr. Marchese is professor emeritus of ancient history and archaeology at the University of Minnesota, Duluth and has spent the last several years documenting the rich cultural history of the Armenians in Constantinople, by studying the works of arts that the Armenians produced. He will accompany his talk with slides of some of the artwork that he has catalogued from the Armenian Orthodox churches.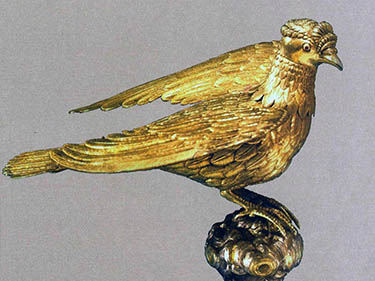 The creation of a national consciousness is directly connected to human identity. Although associated with the formation of political states, a national consciousness does not necessarily need physical boundaries. Religion, language and material cultural create the parameters necessary for the construction of a social "nation." Often lacking political representation (minority) communal identity can be achieved through a body of customs, beliefs, religious institutions, and a unique material culture that reinforces spiritualism and communal uniqueness.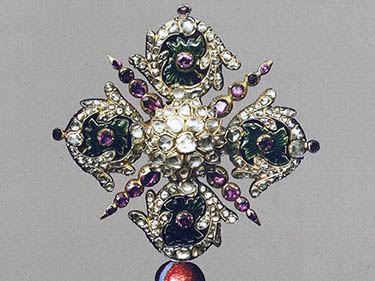 By the beginning of the 20th century, Ottoman Armenians constituted a significant part of the population of Constantinople. The Armenians had developed a vibrant artistic tradition in music, art (painting and metal work), and in literature. The contributions of the Armenians shed light on their own concept of identity and place within the Ottoman Empire. This talk will examine various forms of art in which Armenians excelled, and the relationship between that art, and the broader society in which Armenians lived. The presentation will illustrate the continuation of Armenian traditions in art through the early twentieth century.
Dr. Marchese received his Ph.D. from New York University and has a distinguished career in archaeology, having conducted research at the Plataiai Archaeological Excavation in Greece and at Tel Dor in Israel. He is the author of numerous articles and book chapters in the field. He is an alumnus of California State University, Fresno. He is the author, together with Marlene Breu, of Splendor and Spectacle: The Armenian Orthodox Church Textile Collections of Istanbul (Istanbul: Çitlembik Ltd., 2010).
The lecture is free and open to the public. Dr. Marchese's "Treasures of Faith" will be on sale at the lecture.
Free parking is available in Lots P5 or P6 on campus, adjacent to the University Business Center, only if a parking pass is obtained by using code 273611 in any of the campus kiosks.
For more information on the lecture please contact the Armenian Studies Program at 278-2669.