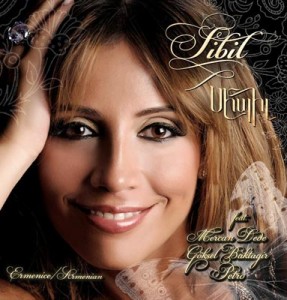 Turkey's leading private music TV channels as well as the country's state-run TRT broadcaster have broken new ground in airing the first Armenian music video on popular stations in the nation's history.
The Istanbul-born Armenian Sibil Pektorosoglu, whose album was released a few months ago, says it was a dream to release the album and broadcast her music video on Turkish TV.
"Namag" (Letter) by Pektorosoglu, has been gaining mainstream popularity and can now be heard echoing from shops along the city's iconic Istiklal Avenue. "When I hear my songs on İstiklal Avenue, I cry," she recently told the Hurriyet Daily News.
The lyrics were written by master Armenian poet Hovhannes Shiraz while the singer's music video was produced by one of Turkey's most famous directors in the field, Ozkan Aksular.
"Music is universal, it is above all identities. I can't breathe without singing; this is why this album is loved that much by my listeners," says the singer.