Arakelian Family Honor Grandfather's Memory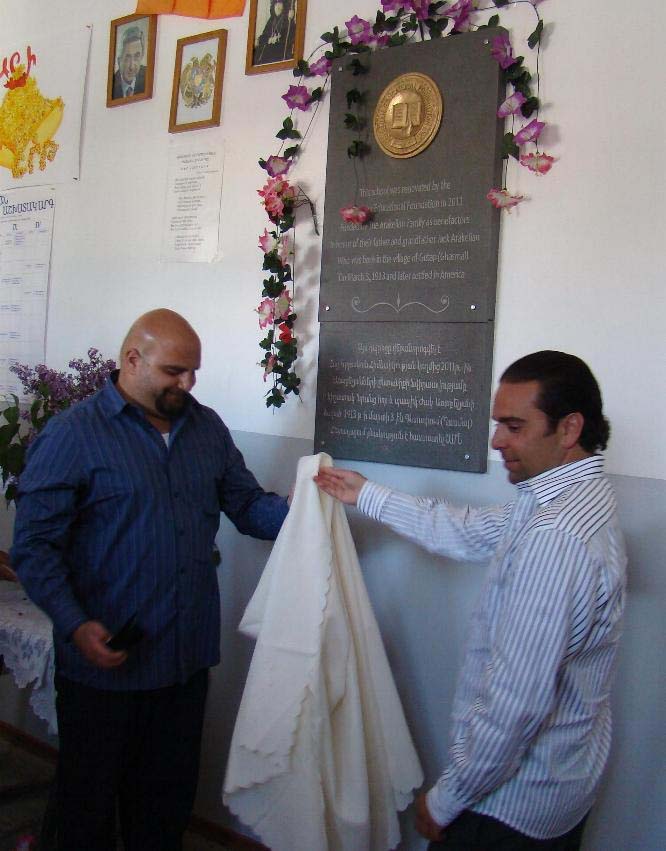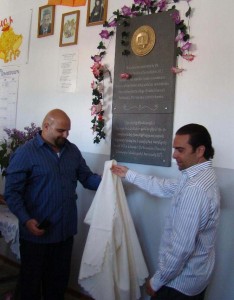 Jack Arakelian was born in 1913 in the village of Getap, (formerly Ghasmal). Jack Arakelian traveled to America at the age of 8 years old leaving his home. It is clear that he kept the memory of his village alive through his children, grandchildren, and great grandchildren. In 2010 Ron Arakelian, Jr. asked what he could do to support the Armenian Educational Foundation in honor of his grandfather. Ron asked if there was a school in his grandfather's village. After some research it was discovered that there was an operating school in the village of Getap. AEF representatives in Armenia estimated the cost to be $75,000 to renovate the school. Without hesitation Ron gave the AEF the go ahead to start the necessary construction. The Arakelian family donated all the funds needed to complete the renovations, which included a new outside basketball and volleyball court. The AEF, as always, spent 100% of the funds received from its donors towards the project the donors are sponsoring. The AEF also oversaw all aspects of the renovation including the pricing and the construction of the renovation project which was overseen by AEF board members and representatives in Armenia.
In June 2012, Ron Arakelian III, and his brother Adam Arakelian along with AEF members and supporters along with Raffi Hovannisian, member of the Armenian Parliament, attended the opening of the newly renovated Getap Village School. The ceremony was extremely moving, especially with students presenting the Arakelians with bouquet of flowers followed by their excellent recitations. Welcoming remarks were delivered by the school principal and other regional representatives, all of whom thanked the Arakelian's for their generous donation and the AEF for the renovation of the school.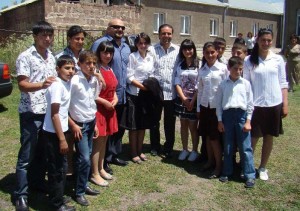 Raffi Hovannisian gave a memorable and emotional speech. He spoke of the fact that Jack Arakelian believed in education. He also talked about his long time involvement with the AEF. He gave words of advice and support to the students and families of the Village. AEF Vice President, Al Cabraloff thanked the Arakelians for their generosity and said that it is because of individuals like Ron and Shelley Arakelian and their family that AEF has been able to renovate 180 schools in Armenia, Artsakh, and Javakhk. The cutting of the ribbon, and the unveiling of the plaque gave reason for celebration, Getap Village residents were overjoyed that the great grandchildren of their village had returned with such amazing generosity and that Getap's children were the beneficiaries of the generous donation.
Following the opening, a lunch was hosted by the village for the guests, school administration and teachers, and village leaders in the school's newly renovated main teacher's room. Tables set with plenty of wonderful food and drinks for the guests to enjoy. Cheers and toasts followed to celebrate the renovation of the school that will produce great scholars and athletes for the future of our nation.
For more information or to make a donation, please contact the AEF office at (818) 242-4154 or email aef@aefweb.org