ACA Participates In The Los Angeles County "Day of Remembrance For The Armenian Genocide"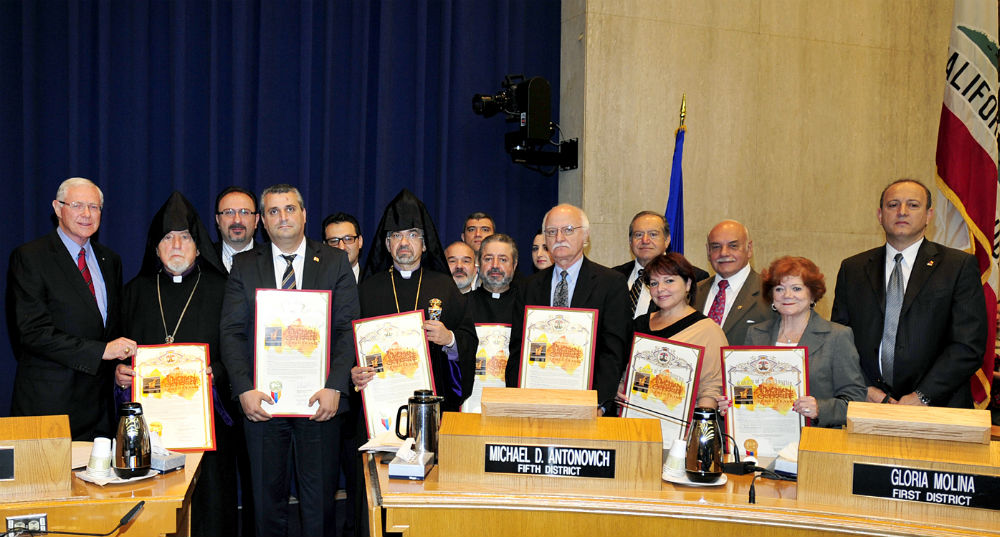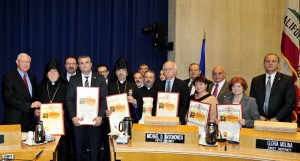 LOS ANGELES, CA – The Armenian Council of America and members of various Armenian organizations and institutions, including the Armenian Diocese, Consul General's office, Armenian Chamber of Commerce, and the Armenian Community Coalition participated in the annual Armenian Genocide recognition ceremony on April 17 at the Los Angeles County Board of Supervisors meeting where Supervisor Michael Antonovich presented a resolution in recognition of the passage of his motion proclaiming April 24, 2012 as "Day of Remembrance for the Armenian Genocide of 1915-1923″ throughout the County.
Supervisor Antonovich read a statement describing the struggles, trials, and tribulations of the Armenian people during the Genocide and reminded everyone the importance of recognizing the past. His Holiness Archbishop Vatche Hovsepian discussed how the Holocaust took place due to Hitler's notion of such inhumane acts being dismissed based on the indifference towards the Armenian Genocide. He stated that all the men in his family, including his grandfather and uncles were slaughtered by Ottoman Turks during the Genocide and stressed the importance of official recognition of the Genocide by the U.S. federal government. The Honorable Consul General Grigor Hovhannissian reiterated the sentiments of all the speakers and expressed his gratitude to the Board of Supervisors for their continued support of the Armenian-American community.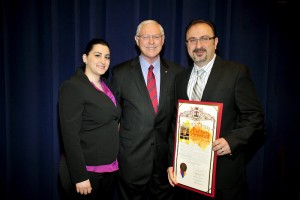 "While we are mourning for the loss of our ancestors in the Armenian Genocide, it is inspiring and encouraging as a young Armenian-American to see so many Armenian groups come together in solidarity for one cause," said ACA Board Member Christine Aghakhanian. "I applaud Supervisor Antonovich and the LA County Board of Supervisors for championing this issue and educating the public about the importance of recognizing and taking a stand against man's inhumanity to man."